PitchVantage Student Membership

*** Note memberships are active for six months.
Applications are opened. Apply HERE!

Memberships will be assigned on a first-come-first-serve basis.
***We will request you to complete 5 practice sessions with a presentation at a minimum.
At WSU, we are committed to helping you develop the professional skills necessary to pursue your dream career. As such, we are delighted to announce a partnership with PitchVantage to provide students and postdocs a platform to practice their presentations and communication skills in front of two simulated audiences that react based on how well you present. The PDI is offering 10 FREE memberships to the PitchVantage online training platform.
As part of the program you will have access to tools and resources specific to:
Instant automated feedback on 15 elements of content including language, conciseness, structure, grammar and clarity.
Review videos side-by-side with indicators that tell you exactly where you need to improve.
Upload you PowerPoint slides and track eye contact with the audience.
23 engaging video lessons on vocal delivery, body language, catering presentations to your audience, handling Q&A, and building great presentations.
Trainees can upload practice videos to the cloud dashboard and request peers and trainers to comment and review their videos.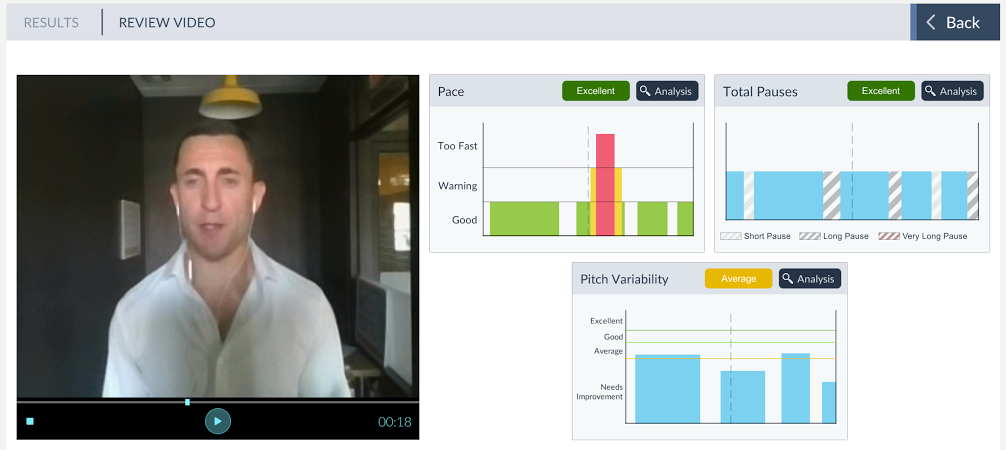 If you are interested in a membership, please complete this survey. We are currently testing the benefits of this platform. Therefore, your feedback will be very valuable. These 10 memberships will be assigned on a first-come-first-serve basis.
Student memberships open from August 2019 to January 2020. If you have any questions about these memberships, please contact the Professional Development Graduate Assistant at gs.pdi@wsu.edu.